Being the last day of the year, the least we can do is just thank everyone. Well to start with, thanking our family and friends, for being through out thick and thin is something that could be unique.
So if you are looking for some quotes or lines, that you can probably put it up somewhere or pen it down, here it is!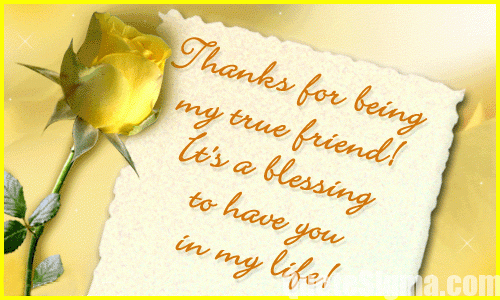 Have a look at our collection for the best Thank you quotes.
Thank you quotes
1.The family is one of nature's masterpieces.
2.  Family and friends are hidden treasures, seek them and enjoy their riches.
3. Thank you to every person who has ever told me I can`t. You are just another reason why I will.
4. We should not express our gratitude anyhow. This is a very important and deep feeling and I have this feeling for you.
5. Thank all of you for being there for me. Thank you for ignoring my faults and encouraging.
6. All my life I knew that I am a rich man because I had you. Thank you for everything you`ve done for me, my dear and lovely family!
7. For always being on my side, for your protection and support, for sharing my dreams I do thank you, my friend.
8. For your understanding, sometimes beyond your strength, for your invaluable help, please, accept my best thanks!
9. Your irreplaceable heartiness, Love and understanding are the sources of my strength. Please, accept my heartfelt thanks for that.
10. For being delighted with my achievements, for sharing the hard time, please, accept my sincere appreciation, my dear friend.
11. Life is partly what we make it, and partly what it is made by the friends we choose. Thank you for allowing me to choose you.
12. Thank you for all you do. You are a true friend and I could not ask for anything more. I admire your thoughtfulness for this gift and wish you the best.
13. I wish to thank people who have touched various walks of my life in their own different ways. THANK you.
14. The year has turned its circle the seasons come and go the harvest all is gathered in and chilly north winds blow.
15. Thank you for sharing the celebration and being part of my special day. Thank you for being a great friend in every possible way.
16. I thank you for your kindness I will not soon forget you`re one of the nicest people I have ever met.
17. Even If Very Flower In the World Had A Voice I Couldn`t Send As Many As It Would Take to Say Thanks Enough!
18. I`m Grateful To Know You and Want To Say Thanks Again For Always Be There For Me and Being My Best Friend!
19. This thank you note was sent to tell you how much we appreciate your thoughtfulness.
20. If in this world, there were no you, it would be so drear. The friendship that you offer is so honest and sincere. THANKS
21. If I would get a rose for every time I think of you, I would spend every day in a rose garden, thinking of you.
22. I know that I am better and, I know I`m blessed by you, I send these words of Thank You, for all the things you do.
23. You`ve made my life much richer, in your own caring way. And I want you to know that I`m thankful for your friendship every day.
24. The only people with whom you should try to get even are those who have helped you. Thank You.
25. Just what`s coming your way A big thank for brightening up my day Have a wonderful day and thank you again.
26. Thank you much more Than a greeting can say because you were thoughtful in such a nice way.
27. Thank you for all you do. You are a true friend and I could not ask for anything more. I admire your thoughtfulness for this gift and wish you the best.
28. For your cordiality, trust and whole heated support, please, accept my deep appreciation. Thank you.
29. Thank you for the lovely gift you didn`t have to do it. You have a good and gracious heart but then, I always knew it.
30. Thank you for the good times, the days you filled with pleasure. Thank you for fond memories and for feelings I will always treasure.