If you are in a phase of your love life that's seeing a ride of stress and boredom, spice it up with these sensual and romantic quotes. Leave it as a note or drop a message to your better half and have set your day just right!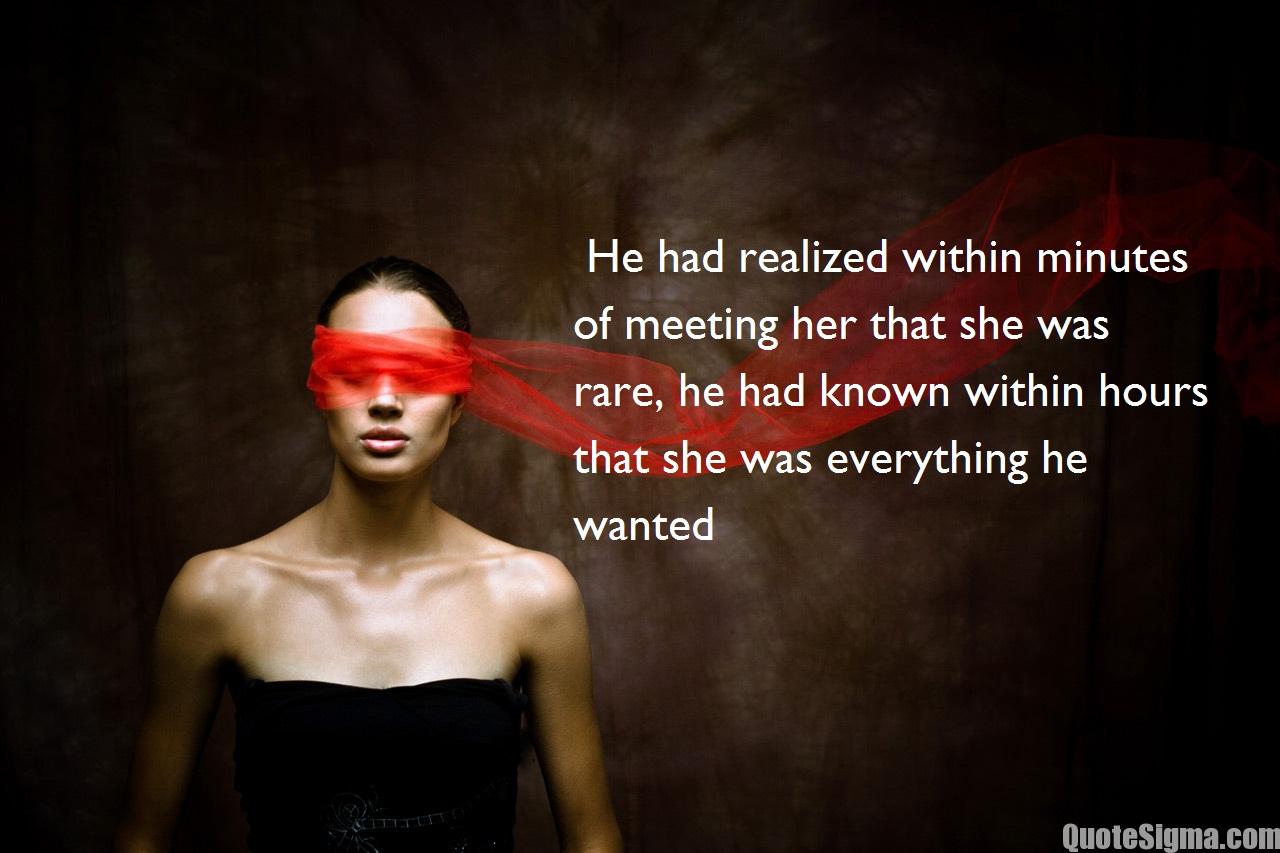 Take a look at our collection for the Best Sensual quotes | Romantic quotes for him | Quotes for him |
Best Sensual quotes | Romantic quotes for him | Quotes for him |
The conversation between your fingers and someone else's skin is the most important discussion you can ever have
I can't read lips unless they're touching mine
He had realized within minutes of meeting her that she was rare, he had known within hours that she was everything he wanted
Her kisses left something to be desire the rest of her
I wanna be the fantasy that you got on your mind
They slipped briskly into an intimacy from which they never recovered
Whispers of sweet nothings
I crave a love so deep the ocean would be jealous
Your sensual touch, its all too much
Someone who makes me laugh has every chance to seduce me
There is not an hour that goes by that I do not think of making love to you
My tongue misses the taste of your lust
I fell in love with the way you touched me without using your hands
I wish some nights lasted forever
Your naked body should only belong to those who fall in love with your naked soul
Forget the world in my arms
Let's settle this argument like adults: In the bedroom, naked
I call her devil cause she makes me wanna sin. And every time she knocks I can't help but let her in
I swear that when our lips touch I can taste the next sixty years of my life
She's the kind of woman that will drive you crazy by doing absolutely nothing except being herself
I have set your heart on fire. You will never burn like that again except with me
Crawl inside this body find me where I am most ruined, love me there
I crave the side of you that you don't show to anyone else
A life without passion is a slow way to freeze to death
There's nothing we desire more than to be desired
Darling, you are all I ever wanted love to be
Every piece of me aches for you
Unconditional love is loving someone beyond their limits and yours
I will never understand why you held me if you were afraid of warmth. You should have known I was a fire.
Part of me is on fire, going crazy if I'm not touching him. The other half is calm and peaceful just perfectly content, knowing he is the one for me.