Having the day of love around the corner, it really does hurt for some to be single. Well it's a bitter fact, yet there are women who have accepted the same with grace. Call it fate or their own decision, being single is what many women are into.
But there is no harm, you can ether choose to accept and live with it or cry over it. Well if you choose to accept it, here are few quotes and sayings that you relate to and find inspiring.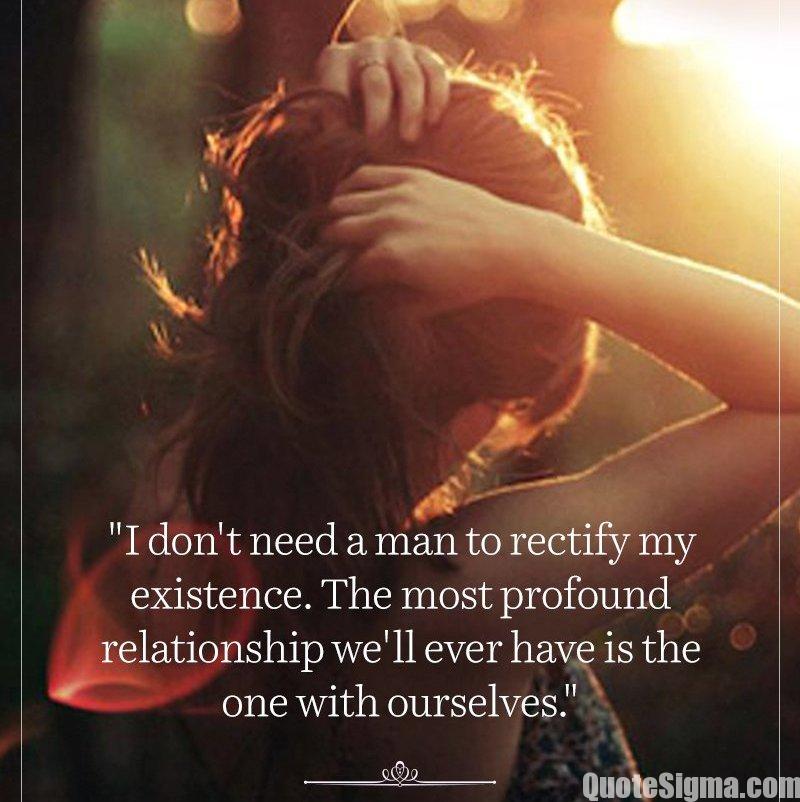 Have a look at our collection for the best Single women quotes | Single quotes | Inspiring single quotes
Single women quotes | Single quotes | Inspiring single quotes
1.Single is no longer a lack of options, but a choice. A choice to refuse to let your life be defined by your relationship status but to live everyday happily and let your ever after work itself out.
2. I am a lover without a lover. I am lovely and lonely and I belong deeply to myself
3. Too many women throw themselves into romance because they're afraid of being single, then start making compromises and losing their identity. I won't do that.
4. Being single used to mean that nobody wanted you. Now it means you're pretty sexy and you're taking your time deciding how you want your life to be and who you want to spend it with.
5. You don't need a significant other to lead a significant life
6. How wrong it is for a woman to expect the man to build the world she wants, rather than to create it herself.
7. You do not need to be loved, not at the cost of yourself. The single relationship that is truly central and crucial in a life is the relationship to the self. Of all people you will know in a lifetime, you are the only one you will never loose.
8. Single ladies, we are not "Damsel in distess" We are "Divas that impress"
9. I think, therefore I'm single.
10. Discover why you're important then refuse to settle for anyone who doesn't agree
11. When you refuse to settle for less than the best, the best tends to track you down
12. My alone feels so good, I'll only have you if you're sweeter than my solitude.
13. I've been single for a while and I have to say, it's going very well. Like..it's working out and I think I'm the one
14. A busy vibrant goal orientated woman is so much more attractive than a woman who waits around for a man to validate her existence.
15. The smartest thing a woman can learn is to never need a man
16. Hope for love, pray for love, wish for love and dream for love. But don't put your life on hold waiting for love.
17. I love being single. It's almost like being rich
18. I don't like to gamble, but if there's one thing I'm willing to bet on, it's myself.
19. Being brave enough to be alone frees you up to invite people into your life because you want them and not because you need them
20. Being single is not the same as being lonely.